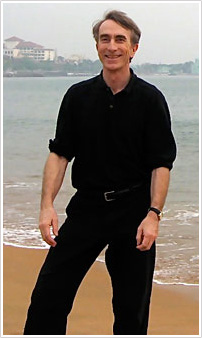 John Du Cane here, Dragon Door's founder and CEO.
I am so glad to see that you want to become part of Dragon Door—and want to welcome you personally to this thriving community of men and women dedicated to cultivating supreme fitness and well-being.
Personally, I have been a dedicated student of tai chi since 1975. As a teenager, I was a track star, a rugby player, a yogi and a "lifter". For over forty years, I have not only had a passion for cultivating myself physically—by the absolute best methods possible—but have had a passion to share my enthusiasms with people like you.
Which is why I eventually founded Dragon Door in 1991.
My greatest pleasure is to see others succeed in developing themselves—as superb human beings. And to know that I may have helped them, even a little, on that journey.
Every resource on this site, I personally stand behind and have selected to help you live a longer, stronger, more powerful life. Enjoy!